Do you have a sprinkler system you need turned on? Did you go ahead and turn your system on yourself this year?  Let us come repair any of those pesky leaks and make sure your zones are all set optimally for the plant material specific to you site.
Our Irrigation technicians have over 2 decades of experience in the industry.  They come prepared to work hard to make your yard look better.
Is your yard already starting to look dried out and stressed before we even hit the dog days of summer? We can help by installing a custom irrigation system to keep your property cool and green this summer.
We also handle commercial buildings, so when you look out of your corner office window you see a sea of green.
Call the office Today at 248-588-1694 to have a estimator draw up plans for you, or to have a friendly technician come out and visit you.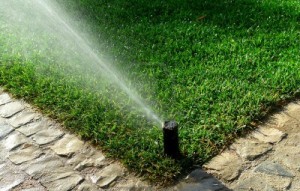 Incoming search terms: