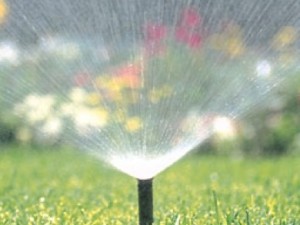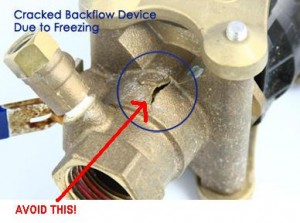 With the cold weather approaching, it's time to think about preparing your Sprinkler System for winter. At Total Lawn Care we offer complete sprinkler system maintenance and winterization services. From a broken sprinkler ran over by a vehicle to a break in your sprinkler line, we can fix it!
It is important to Winterize your Sprinkler System to avoid costly damages done by water expansion during the cold months. When systems are not properly drained, the most common damage is a split copper or ball valve on the back flow preventer. This repair is costly due to the time it takes to replace the copper parts and re-attach them. Poly Pipe that is not winterized will become brittle from the cold and when the water expands it breaks easily. Sprinkler heads with water left in them will also break when the water witin them freezes and expands inside.
At Total Lawn Care we treat every system with the time necessary to perform a thorough winterization. After the initial hook up with our air compressor, we blow out every zone twice untill only a fine mist of water is evident. Upon the second run through of the system, we will catch any trapped water left in the system. Upon completing the removal of 99% of the water, we will double check the water shut off valve to make sure there is no leakage of the shut off valve.
For a free quote for your sprinkler system irrigation winterization, call us at 248-588-1694 info@totallawncareinc.com, or Click Here to use our Online Request to secure your spot, or get a free estimate!
Incoming search terms: