We've gotten the bulk of our Fertilizer scheduled on the route and ready to go for this year, however it is not too late for you to sign up! If you live in these, or surrounding, cities: Birmingham, Royal Oak, and Bloomfield areas, Call us to get on the list for your fertilization as soon as possible! The first application should be applied soon to be effective in keeping your yard as green as possible . Give us a call at 248-588-1694, email us at info@totallawncareinc.com, or Click Here to use our Online Request to get more information, or sign up if you have not already!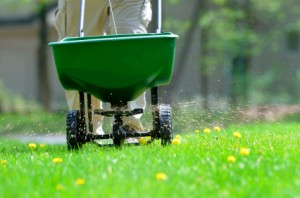 Some of the benefits of Lawn Fertilization:
Promotes new grass growth, and vigor.
Relieves stress, and the effects of aging and wear from winter months.
Helps counter-act damage to roots done by insects or disease. 
Creates competition for weeds, because of dense root growth.
Incoming search terms: