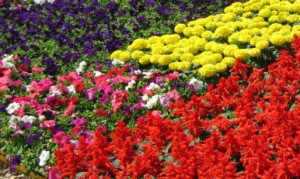 Thinking about planting Annual and Perennial flowers this year? Middle to late Spring is the most opportune time to plant perennials and annuals in your garden. By planting them in mid to late Spring, you ensure that any late night frosts do not effect root growth, or plant health. You also ensure that the heat waves of summer do not effect the plant early in it's growing cycle. Summer planting can also be very successful if proper watering is observed during the planting process.
Watering is crucial to newly planted annuals and perennials. Water the plants immediately, right after planting. Water a minimum of once a week for the first two weeks to keep plant roots moist and improve root vigor.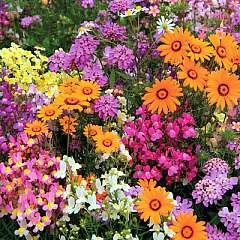 Perennial and Annual maintenance is fairly easy. Be sure to remove dead flowers as soon as possible to encourage new growth during spring and summer, prune off any dead tops in late winter, and apply insecticide as needed to control any pests as soon as noticed to help avoid spreading them to other plants.
If you would like to have Perennials or Annuals installed in your garden, or would like to meet with one of our landscaping professionals to plan a landscaping design for your own yard, Call us at 248-588-1694 info@totallawncareinc.com, or Click Here to use our Online Request to schedule an appointment for a free!
Incoming search terms: