Shrub trimming should be done twice per season on average after the first round of growth in June/July and late in the season when the shrub is done growing for the season usually around September or October.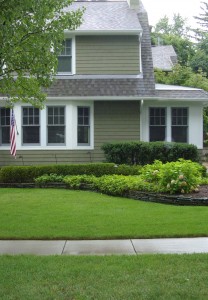 Shrub trimming has a number of positive effects for the shrubs 1) by removing dead leaves and branches you make room for new growth. 2) You are able to maintain the desired height and width, or shape if you so desire,  by staying on a regular maintenance schedule with your bushes. This also helps to keep shrubs/trees from growing into the side or roof of your home/garage before it's too late. With the recent storms we have experienced many homes were damaged unnecessarily by dead limbs.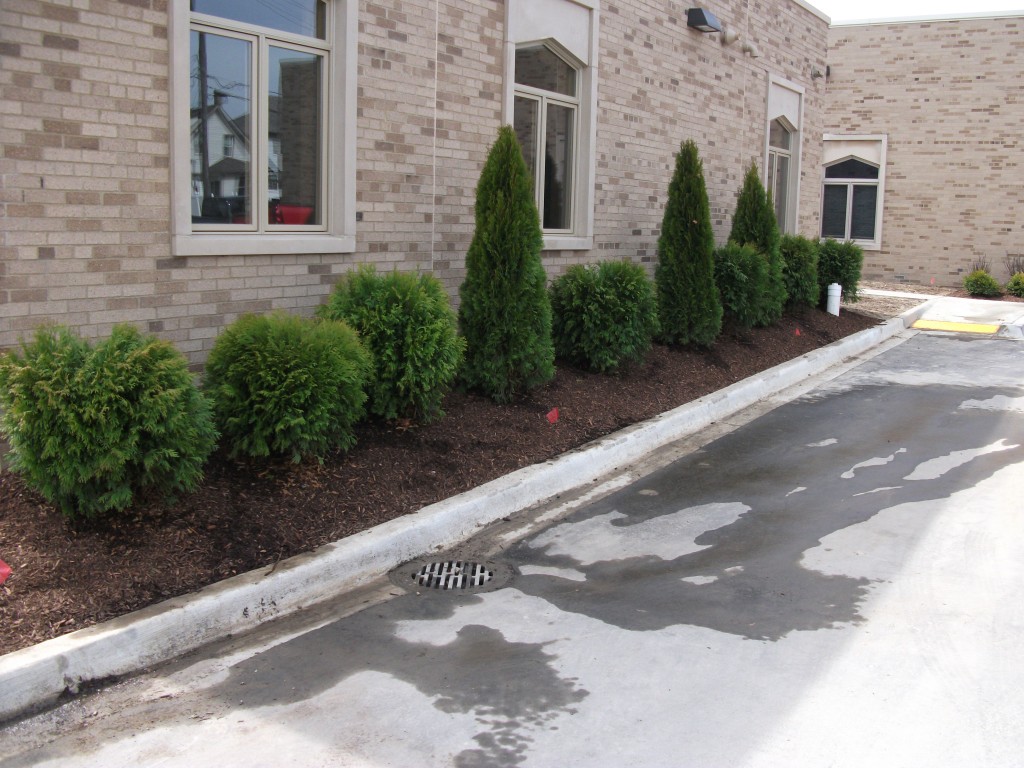 Keeping your bushes trimmed can help on both sides of the fence when comes to security, it can be used to create a nice privacy barrier for your backyard with a nice arborvitae hedge.  Pruning/trimming can also be used to your advantage to keep views from your windows unobstructed and give you clear line of sight to all areas of your property.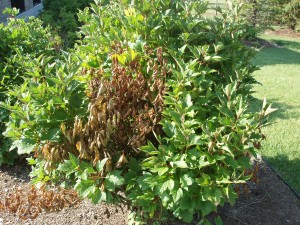 Trimming dead sections of bushes
<——-like this one allows more sunlight and air to reach the healthy parts of the plant which in turn allows the plant to flourish and grow to its fullest potential.
Total Lawn Care Inc. has the best crew leaders on staff to prune your shrubs to help prevent disease or insects from entering the dead part of the bush and spreading to the entire bush, costing you alot more money to replace the whole thing.
Give us a call 248-588-1694 or email us, many times our crew can perform a few tasks during one visit such as weeding your garden beds, cutting in a new natural bed edge, or even cleaning the gutters. All of which will add to the beautification of your property, while keeping the costs down from multiple visits from multiple companies.
Incoming search terms: